Dr Ian Cameron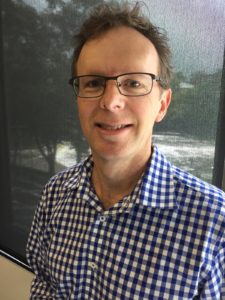 I have a strong belief in every person's capacity for change and growth and their ability to find wellbeing and lead a fulfilling, meaningful life. I endeavour to treat the person as well as their mind and symptoms.
I have 25 years of experience working in both public and private mental health settings as a psychologist, researcher, supervisor and trainer.
I have developed a clinical interest in post-traumatic recovery. My PhD research focused on hope, and examined how individuals who had sustained severe interpersonal traumas were able to adapt and survive in the harshest of circumstances. I am also interested in the link between body and mind.
I provide psychological therapy for depression, anxiety, PTSD, childhood abuse, sleep difficulties, addictive behaviours and chronic pain.
I work with adults from all walks of life, including private clients, executives, injured workers, Emergency Service personnel and veterans
I use a strengths-based approach as I believe that our sense of self is not determined by our symptoms and diagnosis; rather it is much more about playing to our strengths.
I understand that the task of choosing a psychologist can be challenging and I would be happy to have a quick chat to help you make up your mind if I am the psychologist you would like to see.
Psychological approaches:
Acceptance and Commitment Therapy (ACT)
Psychodynamic Psychotherapy (The Conversational Model)
Cognitive Behavioural Therapy (CBT)
Cognitive Processing Therapy (for PTSD)
Prolonged Exposure
Angela Winter
I have over 20 years experience working alongside individuals on their recovery from a range of mental health issues, including anxiety, depression, trauma, grief, personality disorders, substance abuse, psychosis and bipolar disorders.
I believe the most important thing for any individual, is that they are able to live their life the way they want to live it. My focus is much more on function than on symptoms; on the person than on any mental ill health they may be experiencing.
During my career I have worked with individuals who span a wide age range, from childhood to late adulthood. For the last decade or so I have been working in senior clinical roles in child and youth mental health settings, providing assessment and therapy to adolescents, young adults and their families, as well as mentoring and supervision of staff.
I have extensive experience forming successful therapeutic alliances with clients who don't really feel comfortable with the therapy process, and who may struggle to put their thoughts into words. Such clients include young people with learning issues, boys, and individuals who have had previous negative experiences in helping or care-taking relationships. I believe my strong focus on engagement with the individual and their family, and my curious and respectful approach have been helpful in forming successful working relationships.
Psychological approaches:
Cognitive Behaviour Therapy (CBT),
Acceptance and Commitment Therapy (ACT),
Dialectical Behaviour Therapy (DBT),
Narrative Therapy and other systems based family therapy models,
and Sensory Modulation Interventions.
Rheza Tan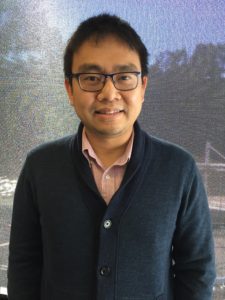 I have 11 years of experience as a psychologist working in various settings, including private practice, community mental health and hospital settings.
I have a firm belief in the potential of all people, young or old, to thrive in the face of adversities and the challenges life may bring. I have a respectful and calm approach to the people I see in my practice and aim to provide them with the help that best suits their needs at that time. I believe in people's strengths and aim to help them discover and foster these.
I have experience supporting adults, young people and families experiencing mental health concerns. My areas of interests include anxiety, depression, adjustment issues in the workplace and education, parenting, trauma, grief, obsessive compulsive disorders and psychosis. I am also an experienced supervisor and mentor to health professionals. I am a trained 'Tuning into Kids' parenting program facilitator, which is an evidence based parenting program that focuses on parent and child emotional connection.
I provide the following services:
Individual therapy (English and Indonesian)
Treatment under Worker Compensation and CTP Schemes (SIRA Provider no. 12549)
Psychological Reports
Supervision for Psychologists undergoing the 5+1 and 4+2 training pathways
Supervision and Mentoring for Professionals
Psychological Approaches:
Cognitive Behavioural Therapy (CBT)
Dialectical Behaviour Therapy (DBT)
Schema Therapy
Solution Focused Therapy
Positive Psychology
I am available at Mindflow Clinic on Tuesday and Friday for after-hours appointments. I am happy to have a chat to you over the phone to ascertain whether I am a good fit for your needs.
Dilip Balu
I have over 14 years of experience working therapeutically with individuals and families in partnership, to help create new possibilities for personal growth in the face of significant emotional distress. I have experience working with a wide range of people, including:
Children
Adolescents
Families
Adults
People who have experienced trauma, violence, abuse or neglect
People coming out of hospital and/or engaging in community mental health treatment.
I believe strongly in keeping a person's unique set of experiences in clear focus at all times. I am dedicated to creating the best quality therapeutic connection and relationship to help put the people I work with at ease, so they can explore the areas of greatest importance to them in conversation with me. From this sound base, we can take a bird's eye view together and see what might be standing in the way of achieving optimal mental health. I have found that this approach can help generate new insights, energy and responses to life's problems.  I always see a person as part of a wider web of relationships, including their families and social support systems, and try to understand and engage these systems to best effect to help aid recovery.
I have a special interest in the following areas of clinical practice:
Complex developmental trauma
Disrupted relationships/attachment
Adjustment, grief, and loss
Depression, anxiety, and self-harming behaviours
I also work with couples, and families struggling with relationship issues that are impacting on mental health.
In addition to this, I also provide individual, group supervision, and training services to clinicians utilising skills and experience developed across senior clinical roles over a number of years.
Psychological approaches:
Cognitive Behaviour Therapy (CBT)
Interpersonal Psychotherapy (IPT)
Dialectical Behaviour Therapy (DBT)
Psychodynamic Psychotherapy (Conversational Model)
Mindfulness-Based approaches (including ACT)
Stress Reduction (Mindfulness, Relaxation, Biofeedback)
Systemic Therapy (Family Therapy & Couples Therapy)
Solution Focussed Therapy
I am available at the following session times:
Monday 4:00pm – 8:00pm
Thursday 5:30pm – 8:30pm
Friday 9:00am – 5:00pm
MJ Basilio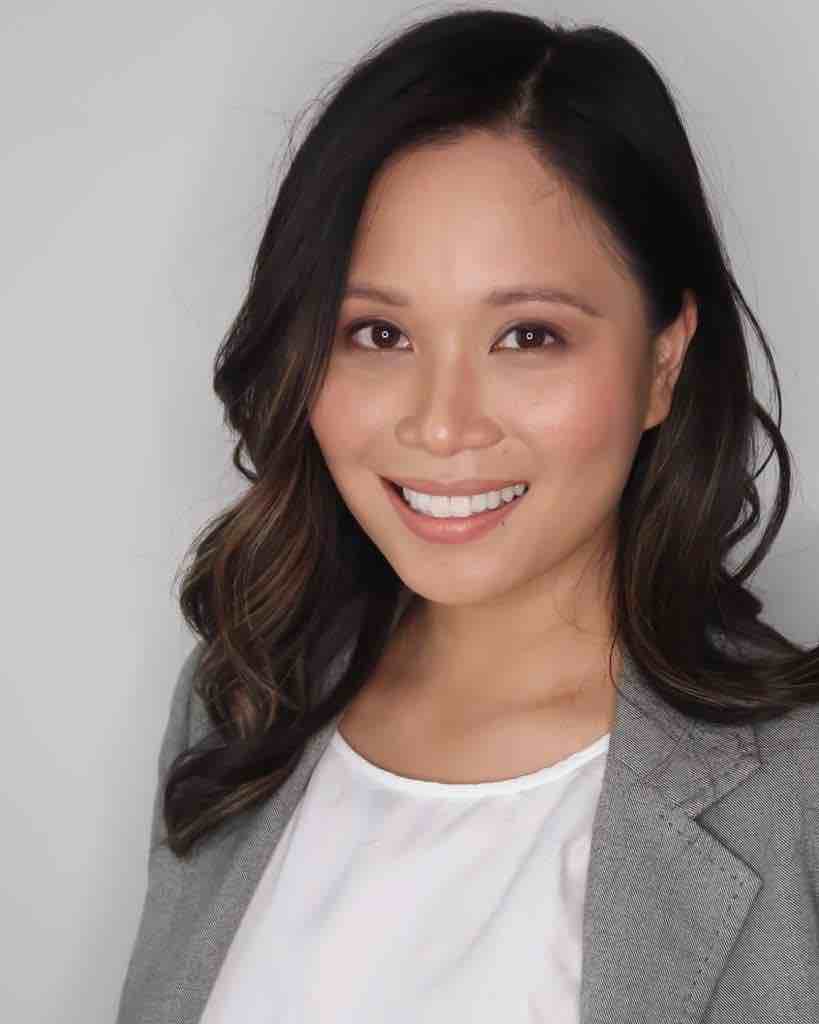 My passion is working with people who are ready and excited to add joy, love and ease back into their lives. I have a gift for helping people access their own beauty, strength and resilience to transform their relationships with themselves and with those they love, It brings me great joy to help people gain the self-compassion, insight and tools needed to feel less overwhelmed and more empowered in their healing and growth journey.
My career started as an ABA therapist working with parents and their children with autism in 2006. I then worked for the Government in the field of Early Intervention, Child Protection, Out of Home Care and Adoptions for several years before I became a registered psychologist in 2015. As a Psychologist, I have experience working in Private Practice, Schools and non-government organisations.
I provide trauma informed care and my approach to therapy is relational. I work collaboratively with people on the most important issues affecting them and we safely work through complex thoughts, emotions and behaviours in order to live a more fruitful life.
As a Psychologist I am also highly trained and experienced in conducting educational, cognitive, ADHD and Autism assessments.
I use the following evidenced-based interventions for individuals:
Cognitive Behaviour Therapy
Psychodynamic Therapy
Solution Focused Therapy
Acceptance Commitment Therapy
EMDR
Safe and Sound Protocol
I use the following evidenced-based group interventions:
Secret Agent Society group program – A social skills group for children (8-12 years old) with Autism, Anxiety, ADHD and other behavioural issues.
ProACTive group treatment program for children and young people with anxiety
My areas of interest include:
Anxiety Disorders
Depression
Self Harm
Autism Spectrum Disorder
Interpersonal/relationship disorders
Work place stress
Trauma
Emotional dysregulation